Tuesday, October 26, 2010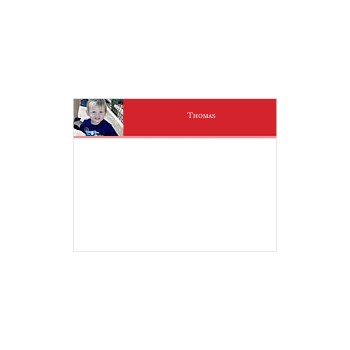 Classic Cherry Thank You Card
Posted by

Rachel C. Clay
at 5:42 PM
0 comments
Links to this post


Friday, October 22, 2010
As many of you know by December of this year I will be 9 months pregnant. If you've ever been pregnant, you know that the last trimester can be anything but comfortable. So foremost on my mind as I look towards the holidays: "How can I make my life easier this Christmas????" One way I plan to make my life easier…creating a Shutterfly photocard for the holidays.
Traditionally I am a scrapbooker, and I love making holiday cards. But do you know how long it takes to make Christmas cards? It's not an easy task and with a very active toddler and a baby on the way, there is no guarantee I will get anything made this year. So I am getting a headstart on the Christmas cards. I've got a photoshoot scheduled for November, and I have already begun browsing the Shutterfly website for card ideas.
Every time look at the products on Shutterfly I am impressed by their up-to-date style and quality. I love using photos to tell stories. As I browsed this year's collection of Christmas cards I realized how influenced I was by wanting to tell a story. I am very excited that this year they have some exciting 5x7 folded options that allow you to include pictures and short paragraphs on the inside of your card—no need to write a holiday letter, just put it right on the card! Most of these designs include only one picture on the front, BUT the insides all included 4 pictures, so I will still get a total of five pictures in my card. Some of my favorites in this design were "Sweet Holly Story," "Joyous Holiday Story," and "Most Wonderful Story."
I should also admit, that I enjoy looking at the sample pictures on the cards. I am also finding them very helpful as I think about my upcoming photoshoot with Nathan and Thomas. "Starlight Snowflakes" caught my eye because of the cutest little girl on the cover. I think a close up of Thomas would be adorable on this one as well (though I doubt we will have snow in the background!) Another design I liked, "Mod Ornaments," requires some extra space on the right side of the card for the design, so the focal point of the picture needs to be on the left side. I definitely want to have some of these things in mind to let the photographer know before the shoot. This way I will be more likely to have a great photo to fit my card.
Finally, Shutterfly has a lot of adorable 5x5 photocards this year. My favorites were the "Classic Red Square" and the "Believe in Magic" card (which would be perfect for a new baby!) Unfortunately, these cards require extra postage, so you'll have to decide if that works for you.
If you also plan to throw a holiday get-together this year check out the invitations section. You can also find lots of great Thank You cards in the stationary section.
I'm excited to create my photocards, and more excited after checking out my options on Shutterfly!
Posted by

Rachel C. Clay
at 9:22 PM
0 comments
Links to this post